Lake Havasu
Volunteer Opportunities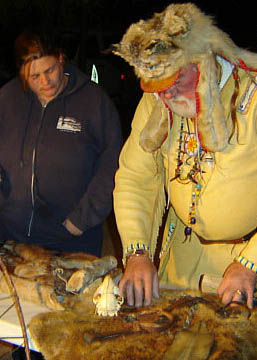 Celebrated volunteer Bob Wright presents "The Mountain Man," part of the Arizona Living History Series.
"Volunteerism is the voice of the people put into action. These actions shape and mold the present into a future of which we can all be proud" —Helen Dyer
Can I be a Volunteer?
You can if you ... Enjoy helping people. Love having fun and being outside. Take pleasure in finding innovative solutions to problems. Like to help in achieving group goals. Are thrilled inspiring others into action. If so volunteering at Arizona State Parks is for you!
Review our list of positions and contact the Volunteer Coordinator with any questions or concerns. Download a PDF fact sheet about any position for more details or check the Projected On-Site Openings.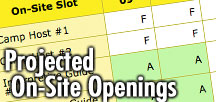 Check Projected On-Site Openings at this park
Visitor Services
This position includes both Off-Site and On-Site volunteers, and generally work at the park's Contact Station. They perform many diverse tasks, including registering campers, answering a wide variety of questions, and taking reservations. For more extensive information on Visitor Services duties, please Download Fact Sheet (
54 KB PDF)
Campground Host
This position is for On-Site volunteers, and generally work in the park's campground. They perform diverse tasks, including cleaning restroom/showers, maintaining campsites and routine park maintenance. For more information on Campground Host duties, please Download Fact Sheet (
54 KB PDF)
Volunteer Coordinators:
Cindy Smith, Park Ranger
Sandra Skowera, Park Ranger
phone: (928) 855-2784
ASP Volunteer Programs
Visit the Volunteer Program Home Page or Start Online Volunteer Application
Parks Volunteer On-Site Volunteer Service Projects Site Stewards R.I.M. Project OHV Ambassadors Friends Groups Historical Re-Enactors

Read about news and events in the Volunteer Voice Newsletter.
Read current and past issues online or Sign up for Newsletter
[Skip]
Home
Find a Park
Arizona Map
Fee Schedule
Western Region
Northern Region
Eastern Region
Southern Region